Westport Volunteer Fire Department Mission Statement
The purpose of the organization shall be to save lives, stabilize emergencies, and protect property on Westport Island. We will provide Emergency Medical Services as needed and within our scope of authority. The Westport Volunteer Fire Department shall respond to any and all emergencies as directed by the Fire Officers; in addition, shall provide mutual aid as requested.
Read More
Stacey Hutchison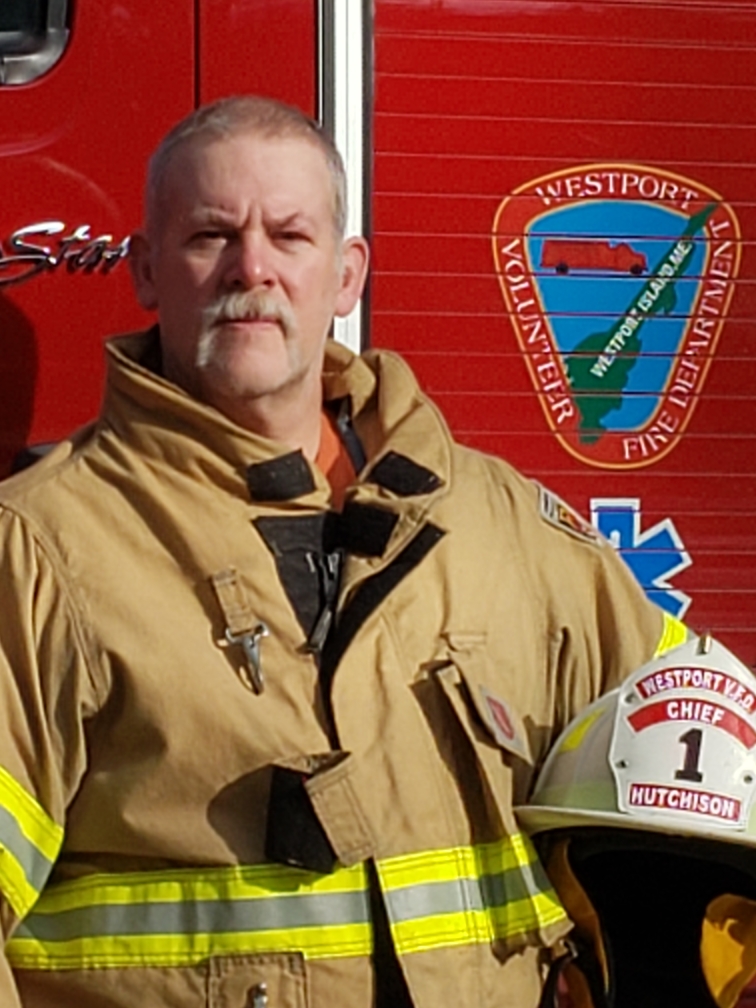 Chief
Letter From The Chief
Welcome!
It is my pleasure to welcome you to the Westport Volunteer Fire Department's new website. We hope that you will find this a valuable resource for our community.
As we launch this site, we have a lot of exciting things to look forward to in the coming year. In 2020, the WVFD celebrates its 65th year protecting lives and properties on Westport Island. We are happy to reach this milestone and many more as we continue to make the WVFD the standard of volunteer fire departments in the 21st Century.
I am proud to lead this group of individuals as we progress into the future. I was honored to take over from Chief Robert Mooney upon his retirement in 2018. I am excited to say that we have also added two new members to the department, bringing our number to 12. We now have four certified firefighter I/II, four basic firefighters can do interior attack, and four are scene support that can operate vehicles and equipment.  Three of us are EMT's and we have two more in training. As always, we can use more members, if interested stop in and see us.
We have also begun to work with a more realistic fixed appropriation from the town. Having a budget up front that more accurately reflects our operating costs has made planning easier and not forced us into fundraising efforts to cover those costs, or worse, defer to them late. This allows us to focus on training and preparedness. However, we thank you for your continued support of the WVFD and bottle donation. If you have not noticed yet, the bottle drop is still there and has been moved to behind the station further back in the parking lot. This helps us keep the area around our entrance way clean and easier to access.
Finally, I would like to apologize to anyone who has had to wait for a green reflective house number sign. We had some delays this past year in getting them made and distributed. They are very helpful for us to find you in an emergency. Remember if we can't find you – we can't help you! Sign up at the Town Office if you still need one.
Stacey Hutchison
WVFD Fire Chief
Join us!
If We Can't Find You, We Can't Help You!