Westport Volunteer Fire Department Mission Statement
The purpose of the organization shall be to save lives, stabilize emergencies, and protect property on Westport Island. We will provide Emergency Medical Services as needed and within our scope of authority. The Westport Volunteer Fire Department shall respond to any and all emergencies as directed by the Fire Officers; in addition, shall provide mutual aid as requested.
Read More
Stacey Hutchison, Fire Chief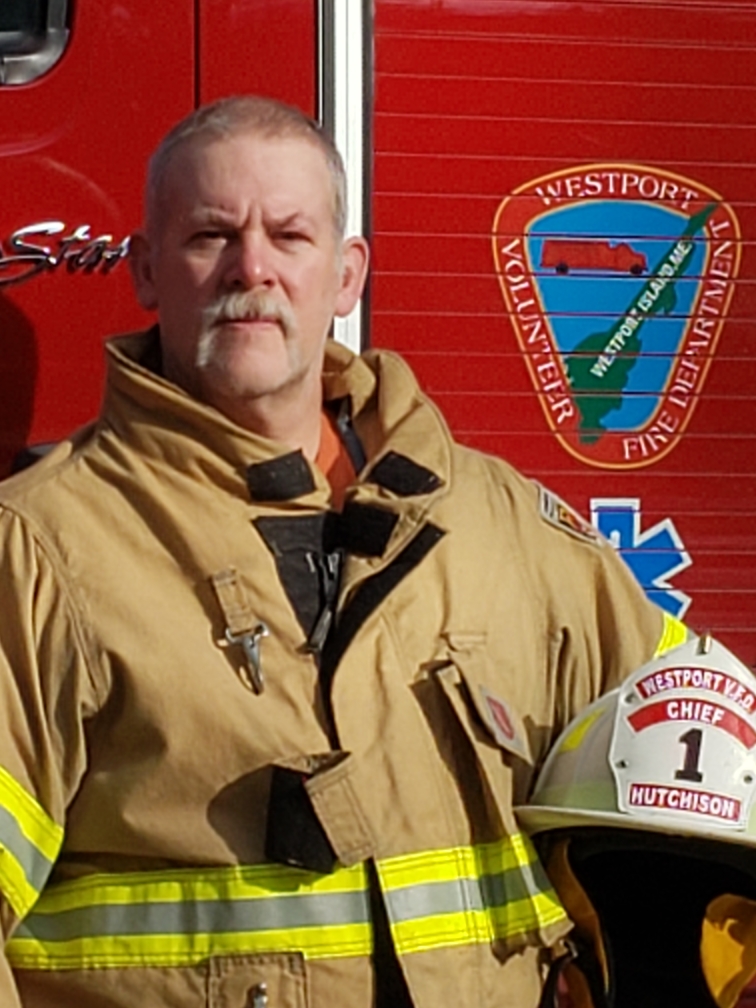 Letter From The Chief
Welcome to the Westport Volunteer Fire Department's website. We hope that you will find this a valuable resource for our community. Please take the time to explore our site for important links and information.
We have been protecting lives and properties on Westport Island since 1955. We continue to make the WVFD the standard of volunteer fire departments in the 21st Century through training and maintaining our department with current NFPA best practices.
Currently we have 13 members actively serving the Town of Westport Island. Our roster includes:
4 Firefighter I/II
2 Basic Interior Attack Firefighters
4 Scene Support
3 Firefighter I/II in training
additionally, 3 of our Firefighters are also certified EMS:
2 Advanced EMTs
1 Basic EMT
As always, we can use more members, if interested stop in and see us. We meet every Wednesday evening at 6:30 pm.
We are a registered 501(3)(c). We thank you for your continued support of the WVFD and bottle donation. If you have not noticed yet, the bottle drop is still there and has been moved to behind the station into a trailer that is for the collection of bottles. Please put bottles directly into the trailer and if the trailer is not there, please check back in a few days.
We recommend getting a reflective green house sign.  They are very helpful for us to find you in an emergency. Remember if we can't find you – we can't help you! please see the link below or contact [email protected] to request one. We ask for a $20 donation to cover the costs.
Stacey Hutchison
WVFD Fire Chief
(207) 837-3944
[email protected]
If We Can't Find You, We Can't Help You!